lockdown Proposal DEliveries
You shouldn't let lockdown ruin your proposal plans! There is no need to delay your proposal date or settle for a boring at home proposal in your lounge room. 
If you are wanting to propose whilst in lockdown, we will deliver you everything you need to make it happen and even have one of our proposal coordinators available over FaceTime to help you set it all up. Our creative juices just can't be stopped!
Here are some at home proposal ideas to get you started and as always, we can customise our ideas or create a whole new concept just for you!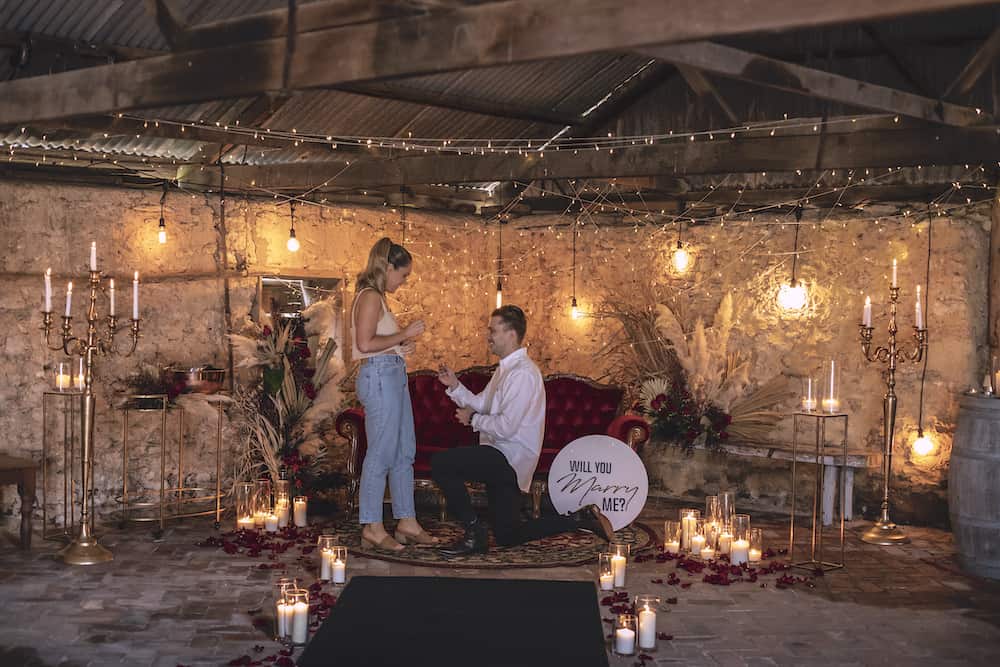 Our team will be all hands on deck to create a beautiful at home proposal idea for you, complete with props, a marry me sign, candles, fairy lights, rose petals, rose arrangements, champagne and a full plan on how to set it all up! 
We are here to make your DIY proposal as perfect as possible with the same proposal 'WOW factor' you would have had if you weren't in lockdown. 
Custom DIY packages will be designed to suit your taste, budget and your chosen proposal space – starting from $1,200.
Just because you can't picnic in a park at the moment doesn't mean you can't picnic at home! We have all the props to help you create a romantic picnic setting complete with, rugs, cushions, roses, petals, picnic hamper, music, champagne and extra props to bring it all together. We think a romantic backyard picnic is just the cutest at home proposal idea ever!
You can set up all our picnic props in your backyard or even in your lounge room for a cosy movie night after your proposal – starting from $1,500.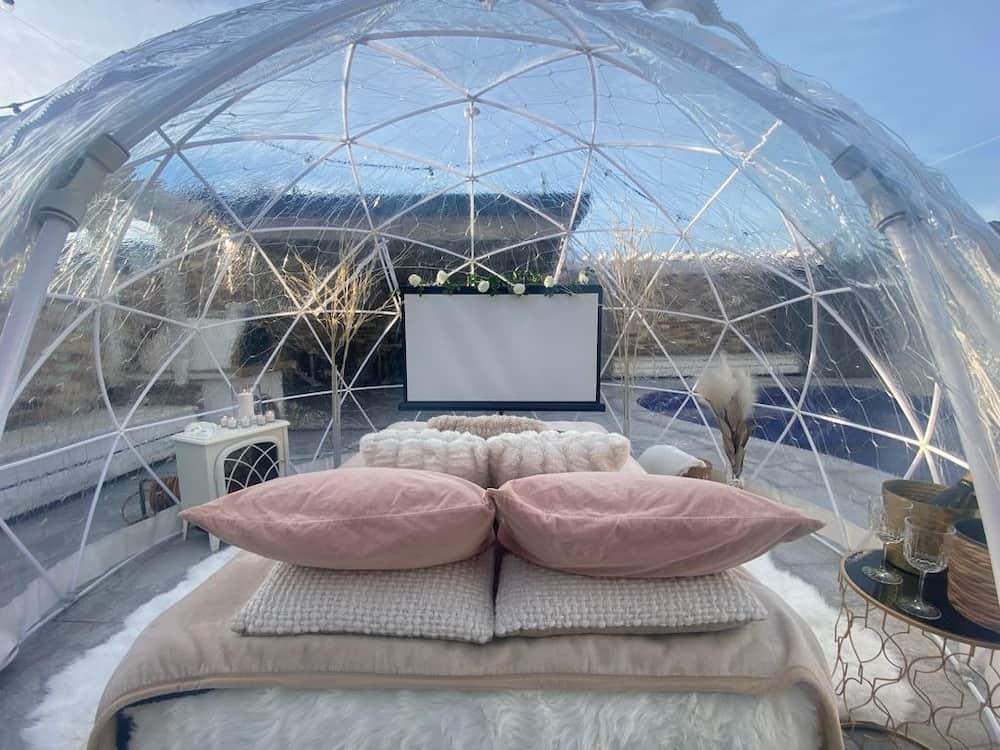 YES, we can deliver a whole styled igloo to your backyard! Take your partner out for a walk and we will sneak in to assemble this unique proposal setting for you. Perhaps you want us to style a romantic candle-lit setting inside (to enjoy a dinner for two) or a picnic or even a big screen movie night where you will play a surprise proposal video (then pop some popcorn to celebrate) – it's all possible!
Backyard Igloo packages are a unique experience for anyone wanting to propose at home – starting from $1,800.
Are you ready to propose?