07 May 2020 –
You've waited your whole life for this moment, but what will you actually do to pop the question? How will you make it special? How will your proposal be different and unique?
We know you're probably thinking…this shouldn't be so hard. BUT we also know how perfect you want it to be, which is why we've come up without 6 perfect proposal ideas to act as thought provoking, light bulb moments, to help you every step of the way.
The great outdoors
Picnics, adventures, hikes and beach walks are all super special and very romantic. You tell your girlfriend/boyfriend that you want to get outside because it's a beautiful summers day, so you take a walk along the most picturesque beach near where you live, you spot something all set up and looking like a fairy tale. As you get closer they notice their name, with yours, you surprise your love by getting down on one knee. We're there (hiding somewhere discrete) to capture the smiles and tears of joy so you can enjoy your moment together.
2. Proposal ideas with family and friends
This is a great one to make sure he or she is in the exact location you want them to be without the questions or sneaky suspicions you are up to something!
Think:
Your girlfriend will be attending a high tea at the Langham Hotel Sydney with her mum and sister in law. Once the high tea is over, the staff at one of Sydney's 5-star hotels will offer her a site inspection to see the rooms they have available for future events.
As they come across drawing room 3, you will be standing in front of a beautiful backdrop made up of a map of the world, indicating all the places you have travelled together surrounded by an assortment of your favourite couple photos and beautiful flowers. Surprised to see you, she will walk down the white petal carpet, where you will then get on one knee and ask her to MARRY YOU!! We will have a professional photographer there to capture your special moment in front of the beautiful backdrop! You will then continue celebrating with friends and family in your private function room for the rest of the afternoon.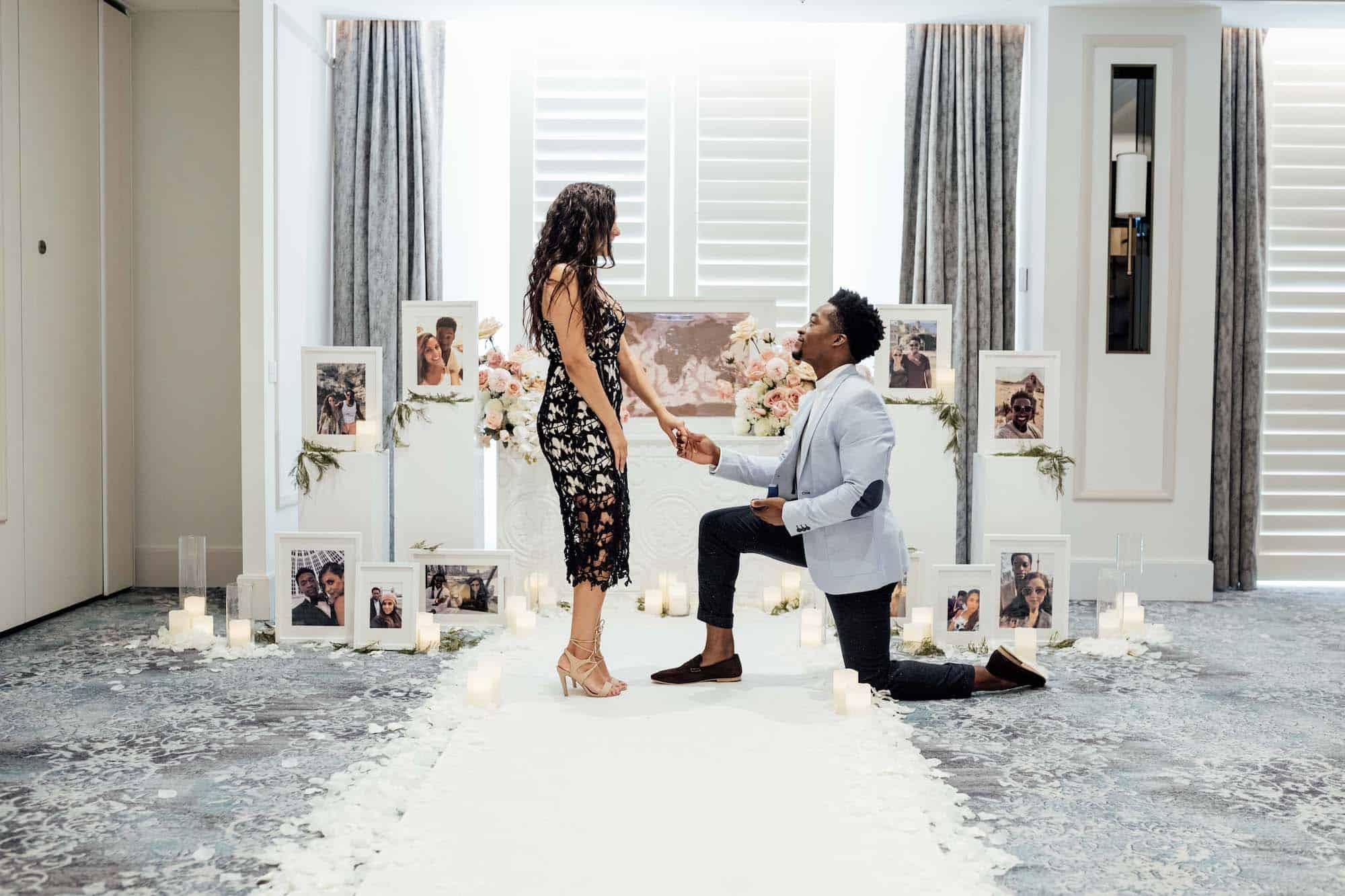 3. Love the cinema? Create a movie
This is actually easier than you're probably thinking. Think how many videos and photos you both have on your phones, and with videography and expert help we can create a movie about the two of you complete with both photo and video.
You tell your soon to be fiancé that you'd love to see a movie, easy right? We set up the rest along with a photographer to capture the moment she says "I DO" in your own private cinema.
4. Dinner plans
You'd love to go to dinner for your birthday and you choose the restaurant! Because it's your favourite. You're in Darling Harbour and instead of going through the front door, you access a private entry that leads to a balcony overlooking the Harbour.
When you get there, your soon to be fiancé notices a neon sign with flowers, balloons and romantic candles set up, they turn to you and you're down on one knee ready to ask them to MARRY YOU!
Our photographer (hidden in the corner) captures your special moment. Maximising this special time together, you both then enjoy a lovely dinner in the privacy of your own balcony overlooking what is one of the picturesque views in the world.
5. For the book lovers
Photos are such a great way to chronicle your love from the moment you met until this moment, where you are asking the love of your life to marry you. Putting your photos and stories into a book to document your love and time together, is a special way to mark in ink your love for one another that will last many years to come.
This book is ready and waiting for you to sit down with your love at your favourite restaurant, with a window seat to enjoy the moment and ask the big question: Will you Marry Me!
6. Pure romance
You want all the bells and whistles. You're going on an adventure. You get picked up by your private helicopter, it takes you to a private beach and as you are flying across the top of the beach, written in the sand from above you can see the words "will you marry me"!
You land on the beach to a stunning four poster arbour with white draping sheets and a stunning picnic with all their favourite food. It's the romance of fairy tales and it's now your story!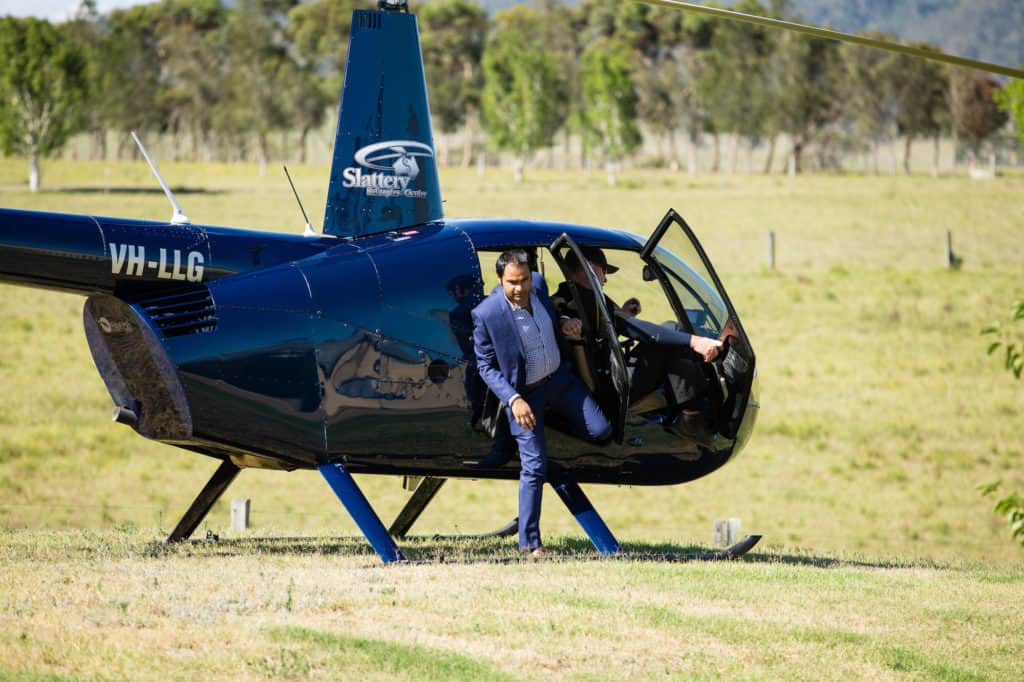 xxx
Tania + Gloria
Tania and Gloria are proposal planners based in Sydney. With 13+ years in the making and over 500 successful marriage proposals and romantic dates later you know you're in good hands with your once in a lifetime opportunity to propose to the love of your life. Think, the perfect fusion between creatively romantic, thoughtfully designed and smoothly delivered to the finest detail. We're designers and producers and work with amazingly cool people that believe in the power of romantic experiences.
Are you ready to propose?
Let's get started
Contact us here!