DIY Proposals
Sydney and Melbourne
We get it, you just want to create your own proposal setting and have your family and friends lend a hand. The only thing you need to finish off your perfect proposal plan is the props!
Quality props are what makes a proposal setting look premium, but there's no point forking out thousands of dollars for expensive flowers, candles and props that you are only going to use once. Not to worry, we will hire you our best props, provide our styling suggestions and will even have one of our proposal coordinators available over FaceTime to help you set it all up.
Here are some DIY proposal ideas to get you started and as always, we can customise our ideas or create a whole new concept just for you!
Available for pickup and delivery in Greater Sydney and Melbourne. Images do not show the exact settings and are inspiration only.
Hire our props, create your own dream proposal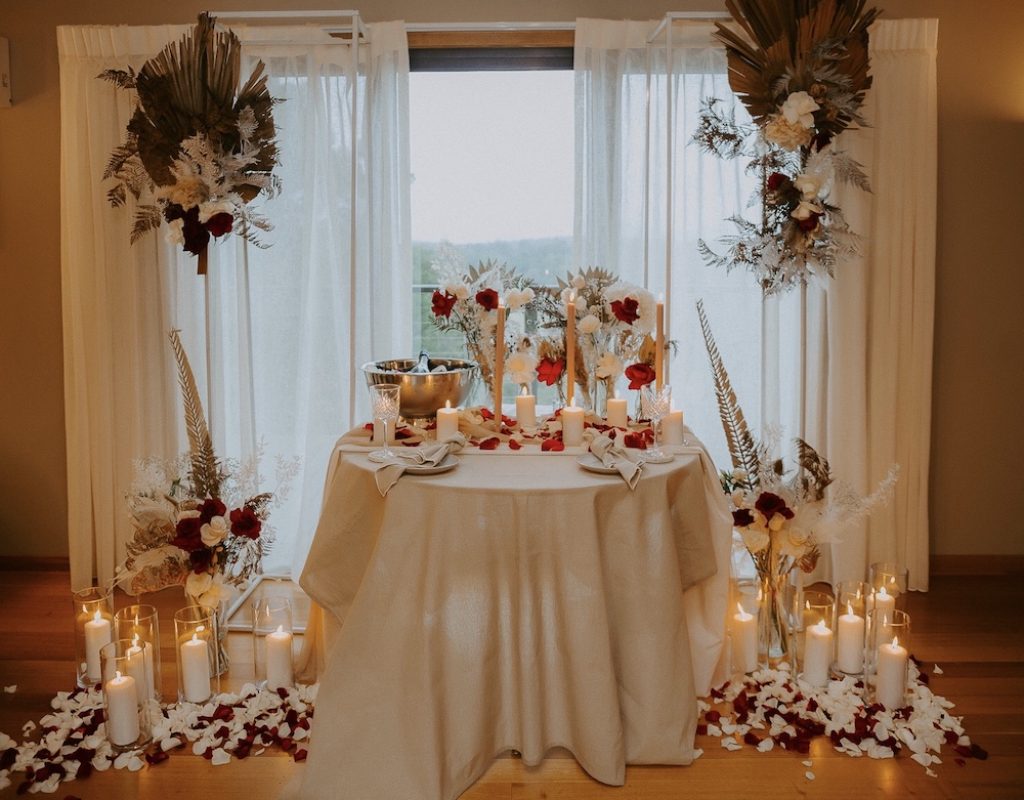 DIY DINNER for two proposal
One of our favourite DIY proposal ideas is a romantic dinner for two at home. In true Hollywood movie style, set up a romantic dinner for your partner with their favourite meal (home cooked or uber eats.. wink), romantic playlist, roses, beautiful tableware along with petals and candles leading from the door. 
Create an at home dinner by candlelight setting, to be the envy of all dining experiences – starting from $1,000.
We have all the props to help you create a romantic picnic setting complete with rugs, cushions, roses, petals, picnic hamper, music, champagne and extra props to bring it all together. We can even provide location suggestions around Sydney! A romantic picnic is just the cutest proposal idea ever.
You can set up all our picnic props in your backyard for privacy, in your lounge room for a Netflix night or at a beautiful outdoor space with views – starting from $1,000.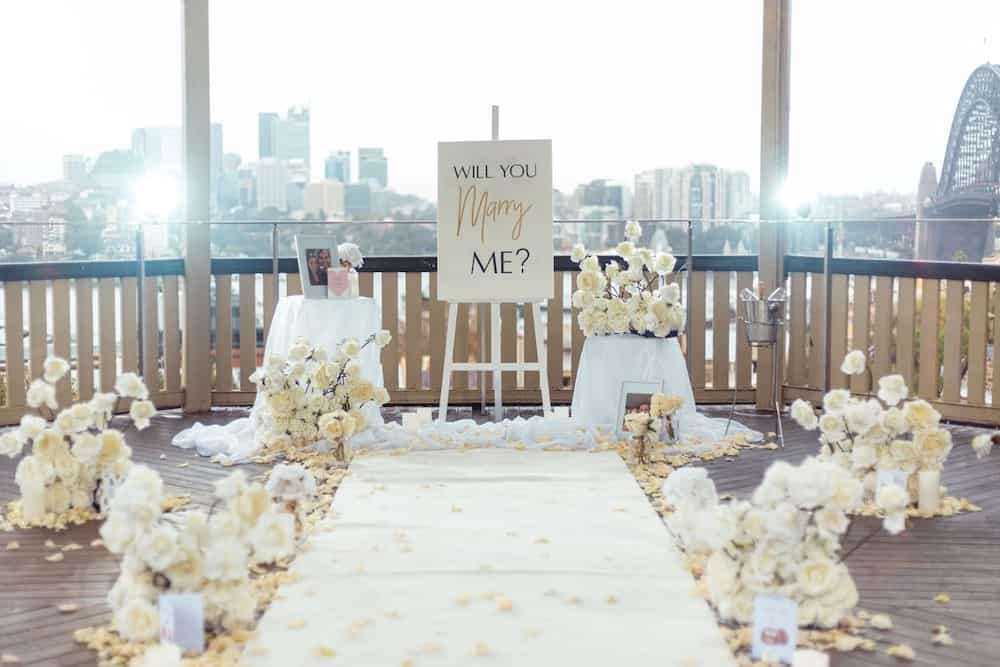 YES, you can set up a whole proposal aisle yourself! Choose between a red, white or pink floral colour scheme to suit your space. Hire a carpet runner to create your aisle, add clear stands for height and candles to make it glow! Oh, and we can't forget petals, petals, petals.
Create a fairytale proposal aisle and watch your partner walk over to you with happy tears as you drop down on one knee – starting from $1,000.
Our team will be all hands on deck to create a beautiful DIY proposal idea just for you, complete with props like a marry me sign, candles, fairy lights, rose petals, rose arrangements, champagne and a full plan on how to set it all up! 
We are here to make your DIY proposal as perfect as possible, with the same proposal 'WOW factor' you would have had if we were to set it all up for you.
Custom DIY packages will be designed to suit your taste, budget and chosen proposal space – starting from $1,200.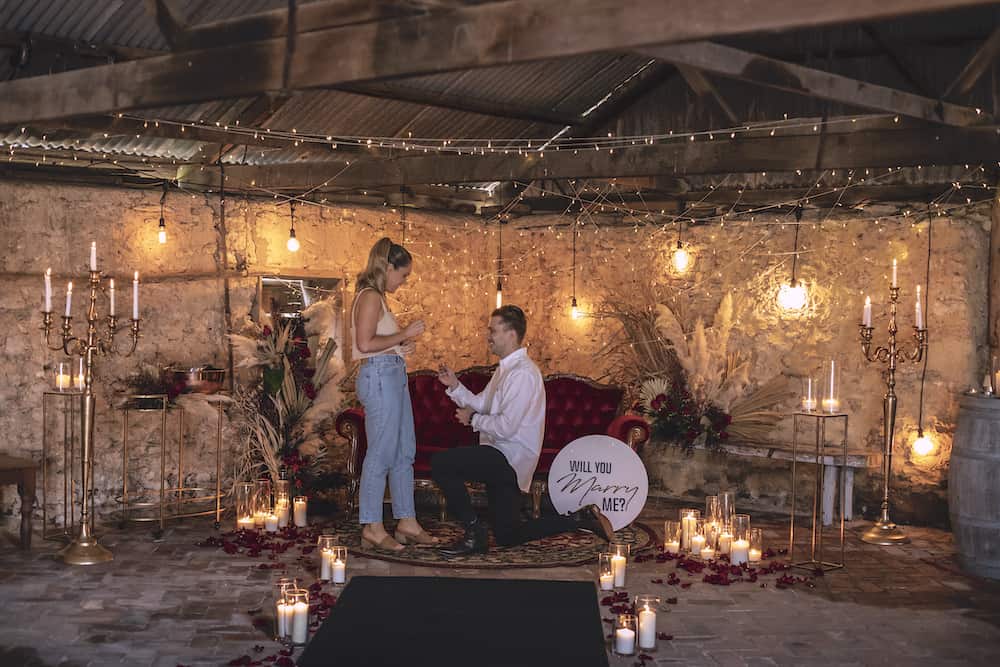 Are you ready to propose?