22 June 2018 –
Most girls will drop hints and share their perfect engagement ring dreams with their boyfriend, making his job of choosing the ring a breeze… but some girls don't!
For the few unlucky guys who find themselves in this situation… we feel you. How do you know what she likes? How do you (genuinely) surprise her? You have trouble picking out what to wear, let alone designing a timeless piece of jewellery that your girlfriend is going to love forever.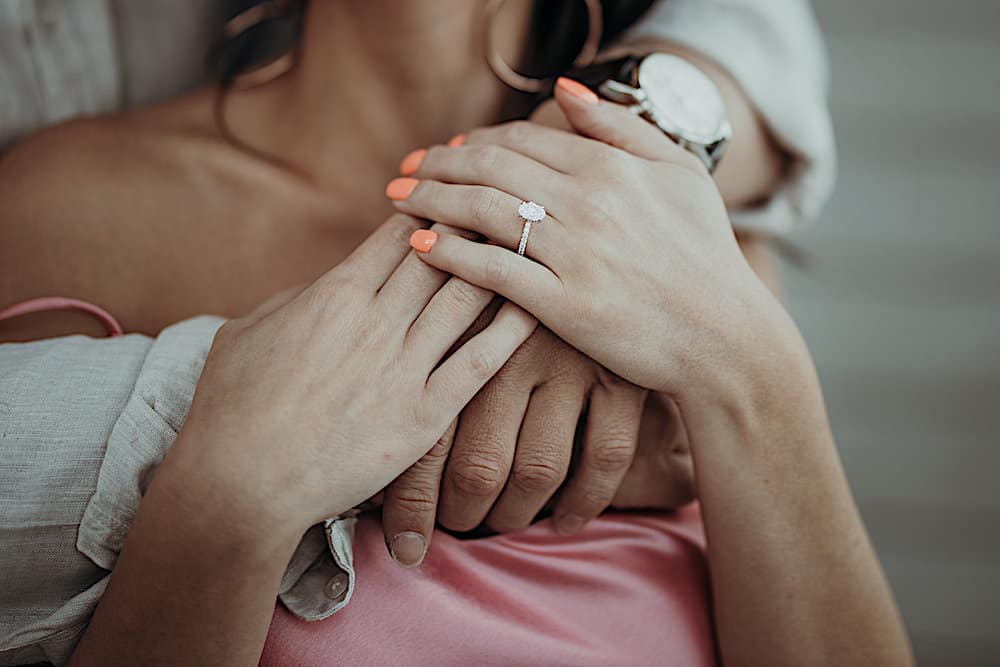 Instead of blowing the surprise and asking her, here are some helpful hints to overcome what could potentially be a daunting shopping experience…
Propose with the diamond alone
Choose a diamond within your budget and propose with this gem in a beautiful ring box. After she says yes, book a visit to the jeweller and design the ring together!
Propose with an "IOU" note
Drop down on one knee and open a ring box to reveal an "IOU" note. Make it playful by asking her to unfold the IOU to reveal a love note from you, with an explanation about a booking you have made to design the ring together. So sweet!
Propose with a dummy ring
Ask your jeweller to give you a "dummy ring" to propose with. Most jewellers will do this and then allow you to come in and design the real deal after you have proposed.
Keep an eye out for clues
If you want to design the ring beforehand, have a look at the type of jewellery she currently wears. Is it dainty with simple designs or more on the detailed, "chunky" side? Is it white gold, yellow gold or rose gold? The kind of jewellery she wears is a good indication of her style and taste.
Investigate
Sneak a look at her Pinterest boards on her phone. Most girls in a relationship will have a board dedicated to their favourite engagement rings. Take a quick screen shot and don't forget to delete the evidence! Her family and friends should also have an idea of rings she has shown them, so ask around.
Research trending designs
Have a browse through the bridal blogs on Instagram for some trendy inspiration. You can also ask your jeweller what most girls are loving at the moment.
Dominique from Cerrone Jewellers says "The trends for engagement rings we are seeing at the moment are definitely oval shaped centre stones. In terms of bands, we are seeing a preference for ultra-fine or "whisper thin" settings as opposed to slightly thicker bands/designs from a few years ago. Depending on age group, halos also seem to be more popular than solitaires, however this trend changes quite frequently".
Keep it simple
When it doubt, keep it simple and timeless. Your jeweller has worked with a lot of brides so ask them for help. With all their years of experience they will know what this means.
Have fun ring shopping!
xxx
Tania + Gloria
Tania and Gloria are proposal planners based in Sydney. With 13+ years in the making and over 500 successful marriage proposals and romantic dates later you know you're in good hands with your once in a lifetime opportunity to propose to the love of your life. Think, the perfect fusion between creatively romantic, thoughtfully designed and smoothly delivered to the finest detail. We're designers and producers and work with amazingly cool people that believe in the power of romantic experiences.
Are you ready to propose?
Let's get started
Contact us here