15 September 2021 –
Have you ever thought about how much work goes into planning a marriage proposal? A marriage proposal is a mini event that requires careful coordination, creativity, styling mood boards, location sourcing, logistical planning, contingency planning, supplier sourcing, supplier briefing, run-sheet coordinating, onsite set up and pack down and everything in between!
To pull off an amazing marriage proposal with a "WOW factor", every aspect of the proposal needs to be carefully thought about and managed. That is why our jobs exist as marriage proposal planners; to help our clients create the perfect proposal!
So what is actually involved in creating the perfect marriage proposal?
1. The Idea
The first step is coming up with an idea. Some of our client's come to us with their own idea, which we elaborate on to help bring it to life. Other clients are open to suggestions, where we come up with gorgeous proposal concepts to wow their partners! Depending on the scale of the proposal, it could be a simple, elegant picnic in a park or a horse and carriage ride to a secret location where light up letters, spark machines and a stunning proposal setup are waiting for our clients.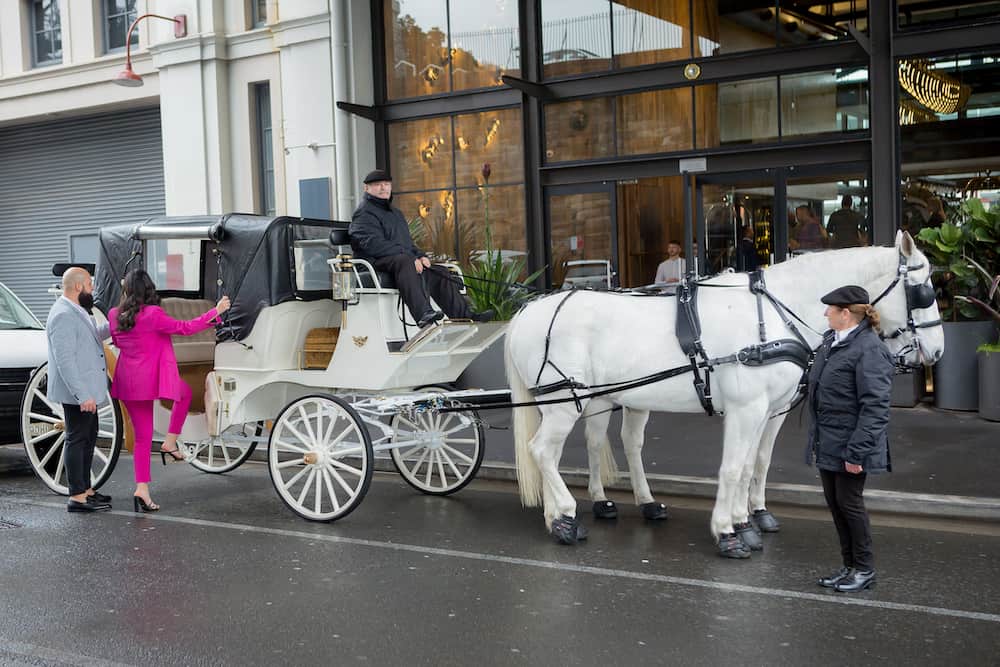 2. Logistics
Then we work on all of the logistics to make sure that the proposal is planned to perfection! This includes things like:
Finding the perfect location
Recommending jewellers if the client hasn't got the ring yet
Sourcing suppliers
Working out the best time of the day to propose
Locating a wet weather back up location in case of rain on the proposal day
Picking up the clients proposal items such as, French champagne, a bouquet of flowers from the florist, catering, grazing boxes and balloons just to name a few!
Creating personalised love notes or custom "Marry Me?" signs
Helping our clients come up with a 'fake story' to get their partner to the proposal location without suspecting anything. This might be a work event, a family member's birthday celebration or an anniversary dinner. We have even created fake tickets for a fake event for our client!
Organising what to do after the marriage proposal – whether it be celebrating the occasion at a five star restaurant or staying at a beautiful hotel in the city
Creating a personalised music playlist with a chosen song request for the proposal moment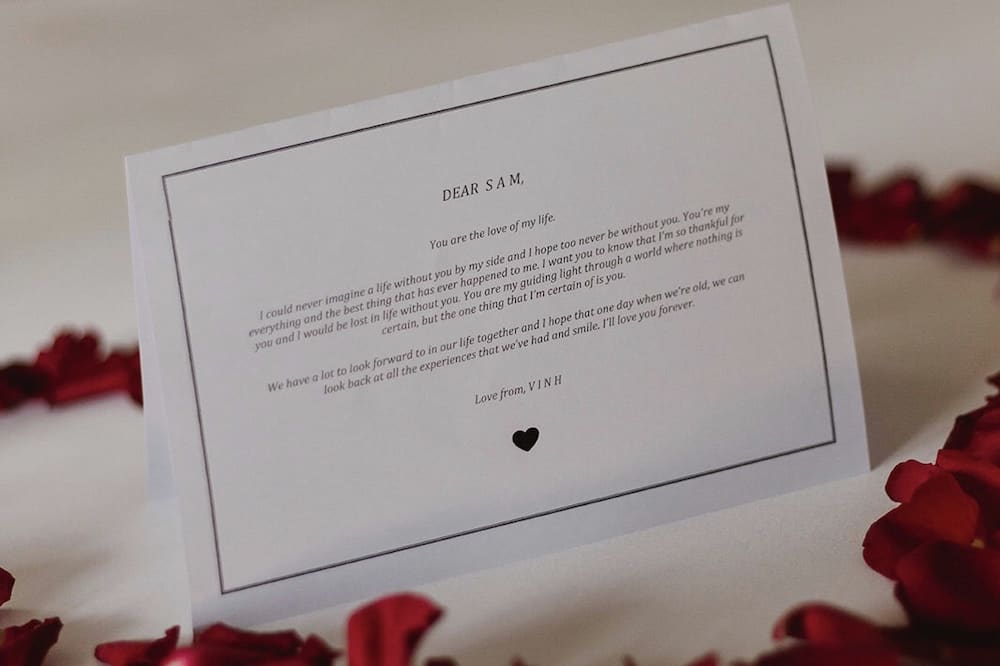 3. Finer Details
Leading up to the big day, we get down to the finer details including:
Giving our clients tips to help them nail the proposal moment such as, what to wear, what to say, how to do it and where to stand in the setting to get the perfect proposal shot if they have a photographer
Finding the best parking at the proposal location to ensure our clients arrive on time
Making sure that everyone is briefed and understands their role on the day
4. Final Tasks
When the big day finally arrives, we click into gear and get those final tasks done like:
Polish the glassware and tableware for the proposal
Organise rose petals that will be scattered around the setting
Pick up the final items such as, delicious cheese platters from the grocers or flowers from our florist
Prepare the floral arrangements
Collect all of the props for the proposal
Set up the proposal setting
Put all the final styling and romantic touches in place
Making sure the ambience is just right, with the perfect lighting, music and setting
Test all the gear like the music or the sparks
Coordinate everyone on standby
Make sure tourist and passers-by don't come up to the setting to take photos
Ensure the photographer has taken beautiful shots of the setting and is waiting in the right spot to capture the proposal moment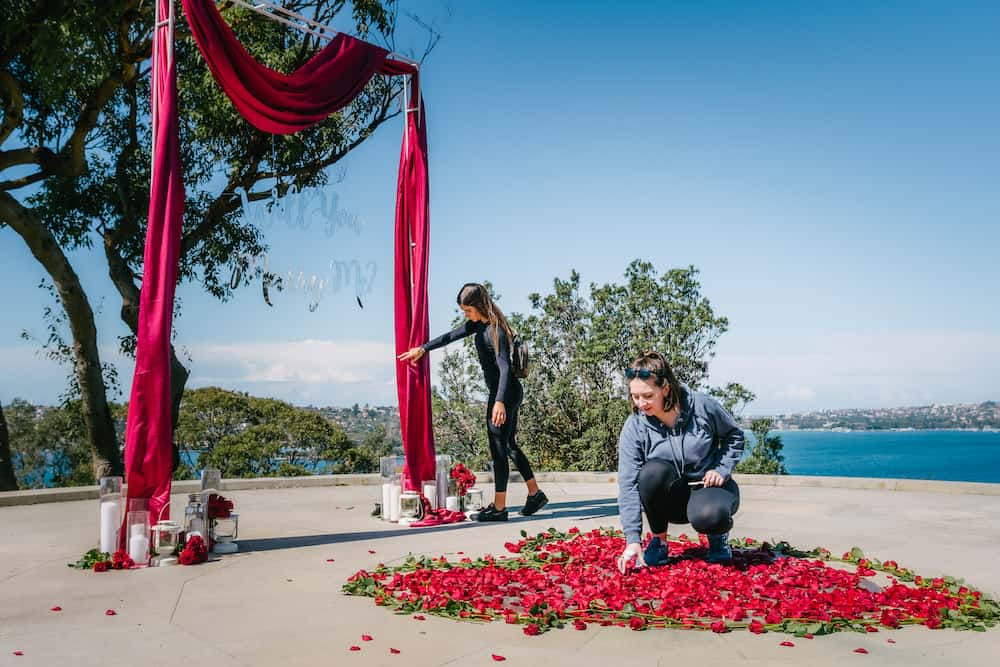 As our client's will usually be with their partner on the proposal day, we have to be super secretive to ensure that the surprise isn't ruined. We will have our clients save our contact numbers under something inconspicuous like "Dan from work" so that we can contact them via secret text message if needed and so they can let us know when they are on their way!
5. The Moment!
Then comes our favourite part of the job – the big moment! Even after witnessing over 750 proposals, we still get all teary-eyed when our clients arrive and are blown away by the magic that we have created for them. Once our client gets down on their knee and their partner says "YES!", we know that it's another rewarding job well done!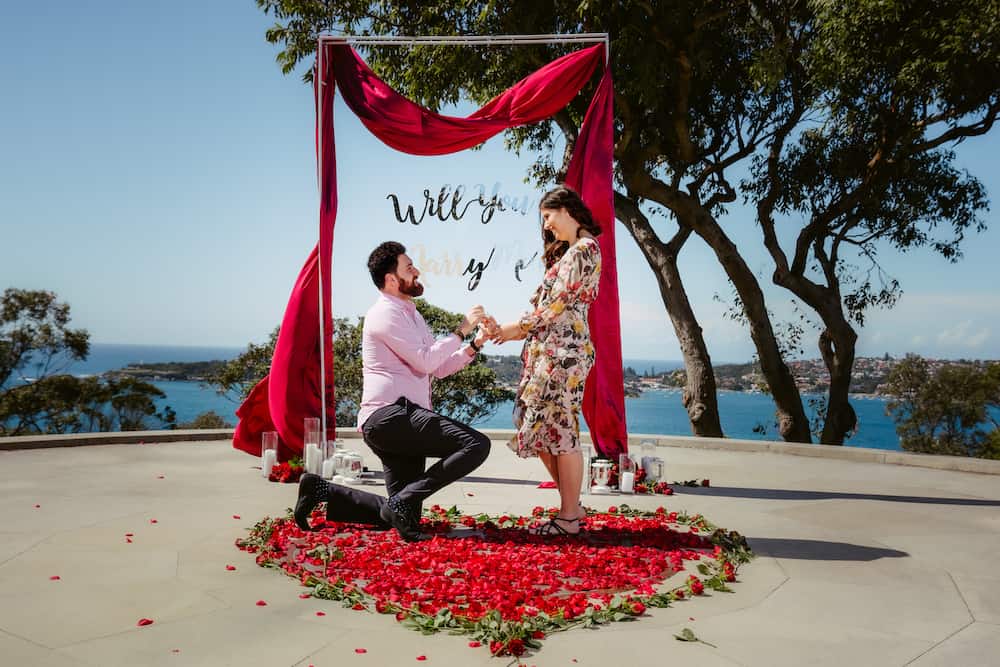 Once our clients are happily engaged, we head off to give them their privacy and return once they have left the proposal setting to continue their celebrations with their new fiancé! Then we pack up the setting, take everything offsite and head home from another perfect day at work. We love what we do every day and seeing our client's and their partner's faces after the big moment makes it all worth it!
If you are ready to propose to your partner and want the perfect proposal, why not engage a proposal planner to do all the nitty gritty stuff so that you can focus on what you are going to say on the day? We can't wait to work with you and help you pull of the ultimate marriage proposal!
xxx
Tania + Gloria
Tania and Gloria are proposal planners based in Sydney. With 13+ years in the making and over 750 successful marriage proposals and romantic dates later you know you're in good hands with your once in a lifetime opportunity to propose to the love of your life. Think, the perfect fusion between creatively romantic, thoughtfully designed and smoothly delivered to the finest detail. We're designers and producers and work with amazingly cool people that believe in the power of romantic experiences.
Are you ready to propose?
Let's get started
Contact us here